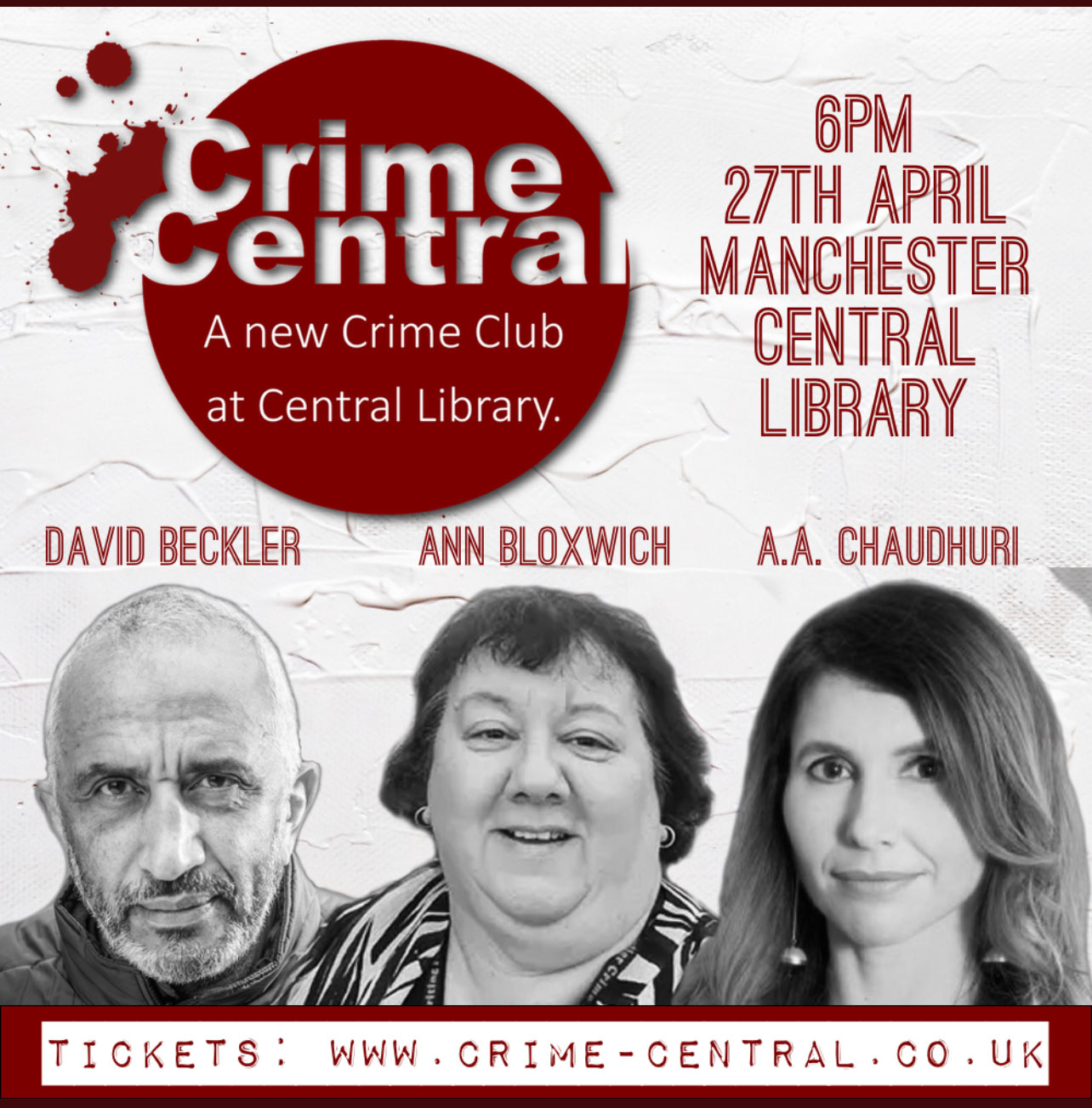 Crime Central, Manchester
Had the BEST time being a guest on Crime Central at Manchester Central Library on 27th April. Huge thanks to Rob Parker for having me and being such a brilliant host, to David Beckler and Ann Bloxwich for being such lovely co-panellists and to the audience for helping to make the evening so special.
The Dark Side of Brighton February 2023
Had a blast at crime fiction festival The Dark Side of Brighton. Loved being on panel discussing psychological thrillers with Gytha Lodge, Jess Kitchin and Abigail Osborne chaired by festival host Donna Morfett, watched so many brilliant crime authors discussing their genre, while it was great to meet and chat to various author friends, readers and bloggers.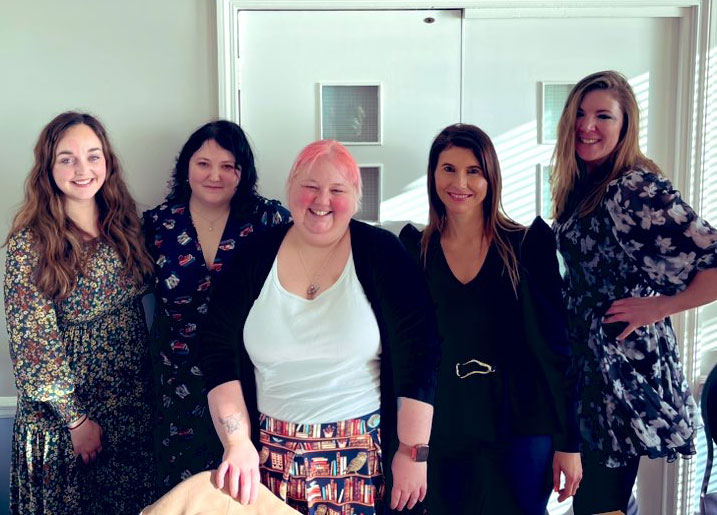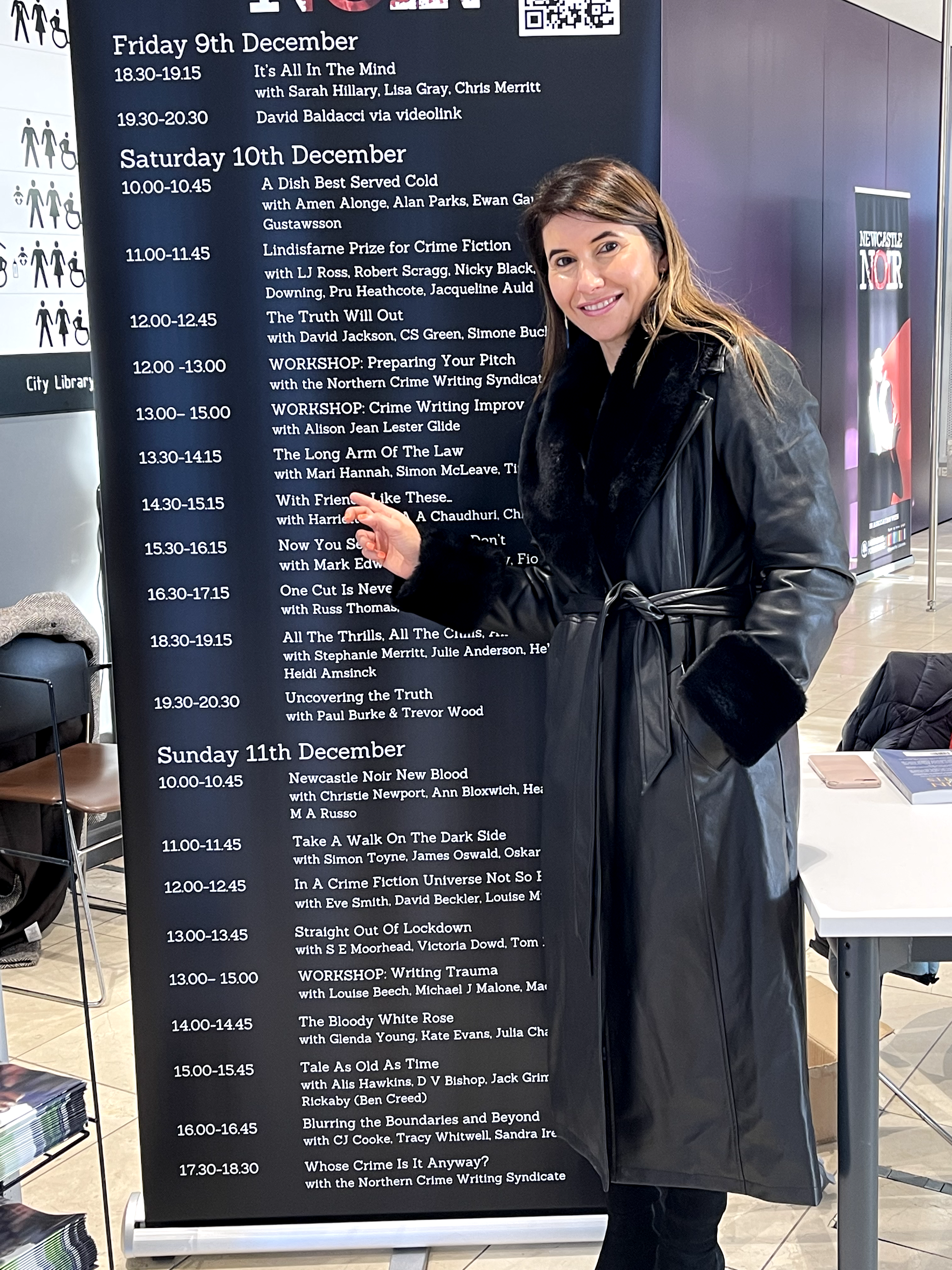 Newcastle Noir 2022
Had a fantastic weekend at Newcastle Noir 2022. Loved being on a panel with the brilliant Harriet Tyce and Chris Brookmyre, met some fantastic authors and crime fiction fans and watched some hugely insightful and entertaining panels.
Capital Crime 2022
Absolutely loved being on a panel with Tariq Ashkanani, B.P. Walter and Phoebe Morgan at Capital Crime 2022. Conversation flowed and we could have chatted for hours about thriller writing and the road to publication. Huge thanks to Craig Sisterson for being such a brilliant moderator and to all who came along.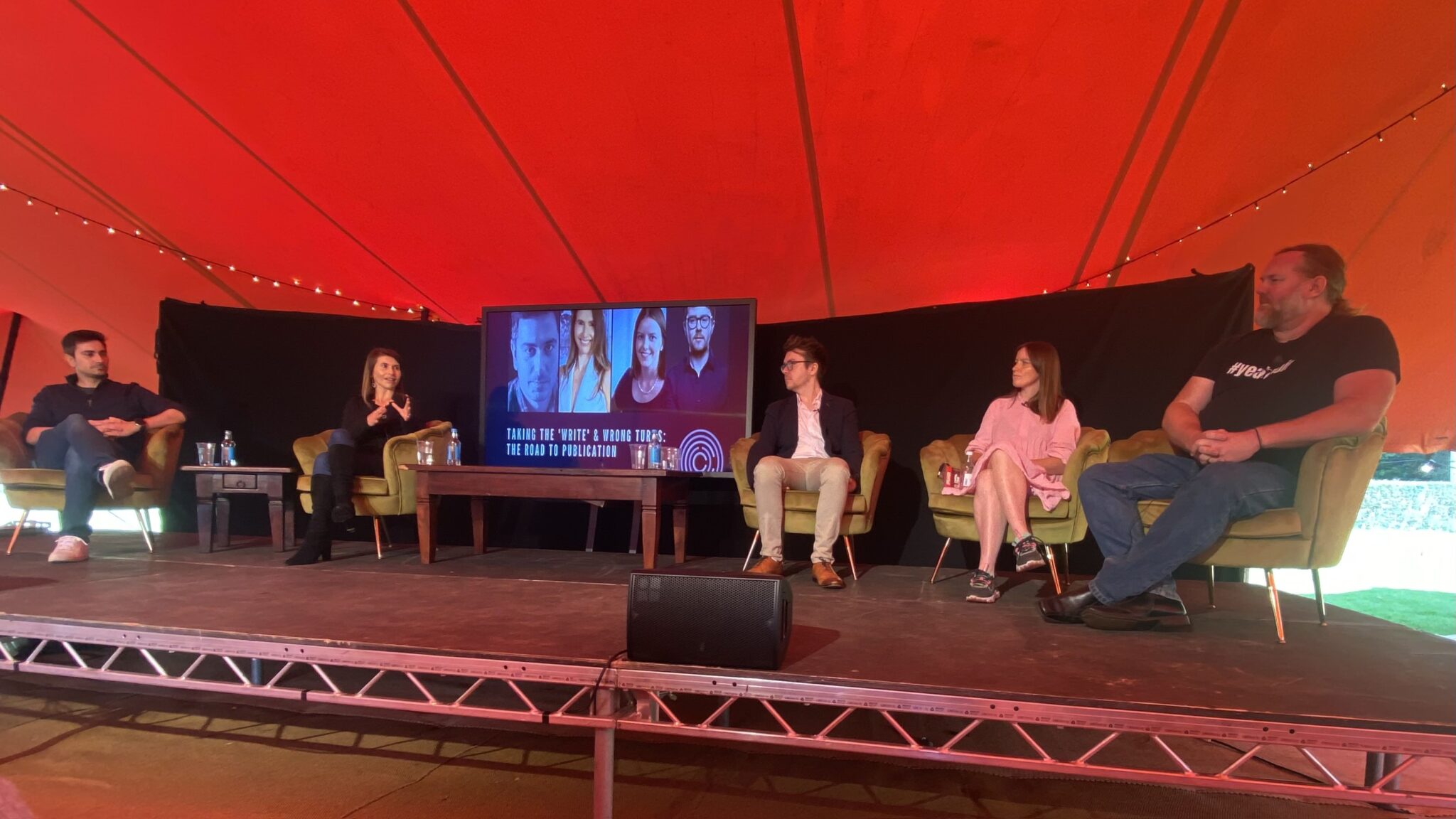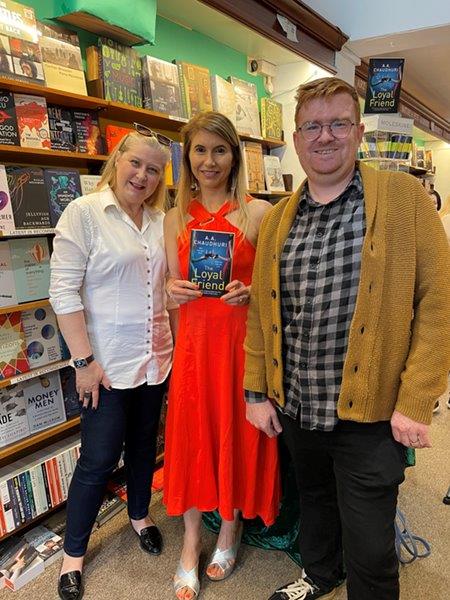 The Loyal Friend Book Launch
Had a wonderful book launch for The Loyal Friend at Cobham Book Shop. Was lovely to be able to support my local book store. Huge thanks to Canelo/Hera Managing Director Iain Millar for attending and giving a lovely speech and to the wonderful Caroline Raeburn for hosting and asking me such brilliant questions about my new release. Massive thanks to my agents Annette Crossland and Kirstie Long of A for Authors Agency and to everyone who attended, including friends and family. It was lovely to be able to meet readers and sign copies of The Loyal Friend and thank you to Cobham Book Shop for putting on such a fabulous display of my books.
Featured in Surrey Life Magazine
Thrilled to bits with this fabulous spread in Surrey Life magazine. Huge thanks to Surrey Life Magazine for featuring me in their July issue!
I've signed a three-book deal with Hera Books!
Absolutely delighted to announce that I've signed a new three-book deal with the fabulous Hera Books, the first to be published next year!
Huge thanks to my wonderful agent, Annette Crossland for securing the deal, to my editor Keshini Naidoo and Hera/Canelo managing director Iain Millar for their support and faith in me and to Sabine Edwards and Kirstie Long for their continued guidance, support and encouragement.
Book deal secured!
EXCITING NEWS!! Absolutely delighted to announce that I've signed a two-book deal with Hera Books !
Huge thanks to my wonderful agent Annette Crossland for securing the deal. And to Sabine Edwards of Pendleton Events and Kirstie Long for all their encouragement and support.
I am over-the-moon to be working with Keshini Naidoo and Lindsey Mooney, and can't wait for the first book's release later this year!