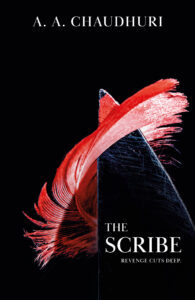 The Scribe, out July 2019. Available to pre-order in e-book from 1st June and in print from 11th June.
THE SCRIBE
When Madeline Kramer's colleague and former classmate is found shot dead in a meeting room, her chest inscribed with Contract, Maddy's ordered life is turned upside down...
THE SCRIBE and THE ABDUCTION are the first two volumes in her Kramer/Carver thriller series plunging readers into London's glamorous legal world as bodies stack up. The series' heroine, Maddy Kramer, is fiction's first female City lawyer amateur sleuth, who teams up with charismatic DCI Jake Carver to solve a gruesome series of murders and a puzzling abduction..
Learn More
Hello and thank you for visiting my website!

It's an exciting time for me as I've recently signed a book deal with Endeavour Media to publish my two-book crime series, THE SCRIBE and THE ABDUCTION, due for release in July and December of this year. In January, I had a great meeting with my publisher and agent discussing pre-launch plans, so please continue to follow me on this site and social media for regular updates, including cover reveals, interviews and reviews! ... more >>

Alex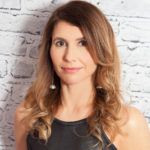 About me

You'll see from my bio that I've not exactly taken the most conventional path to a writing career, but then again, I think that's probably true of a lot of writers, and hopefully makes for more interesting, believable books!...more >>