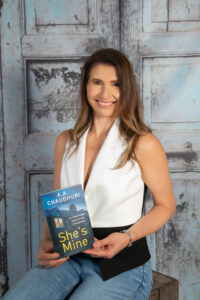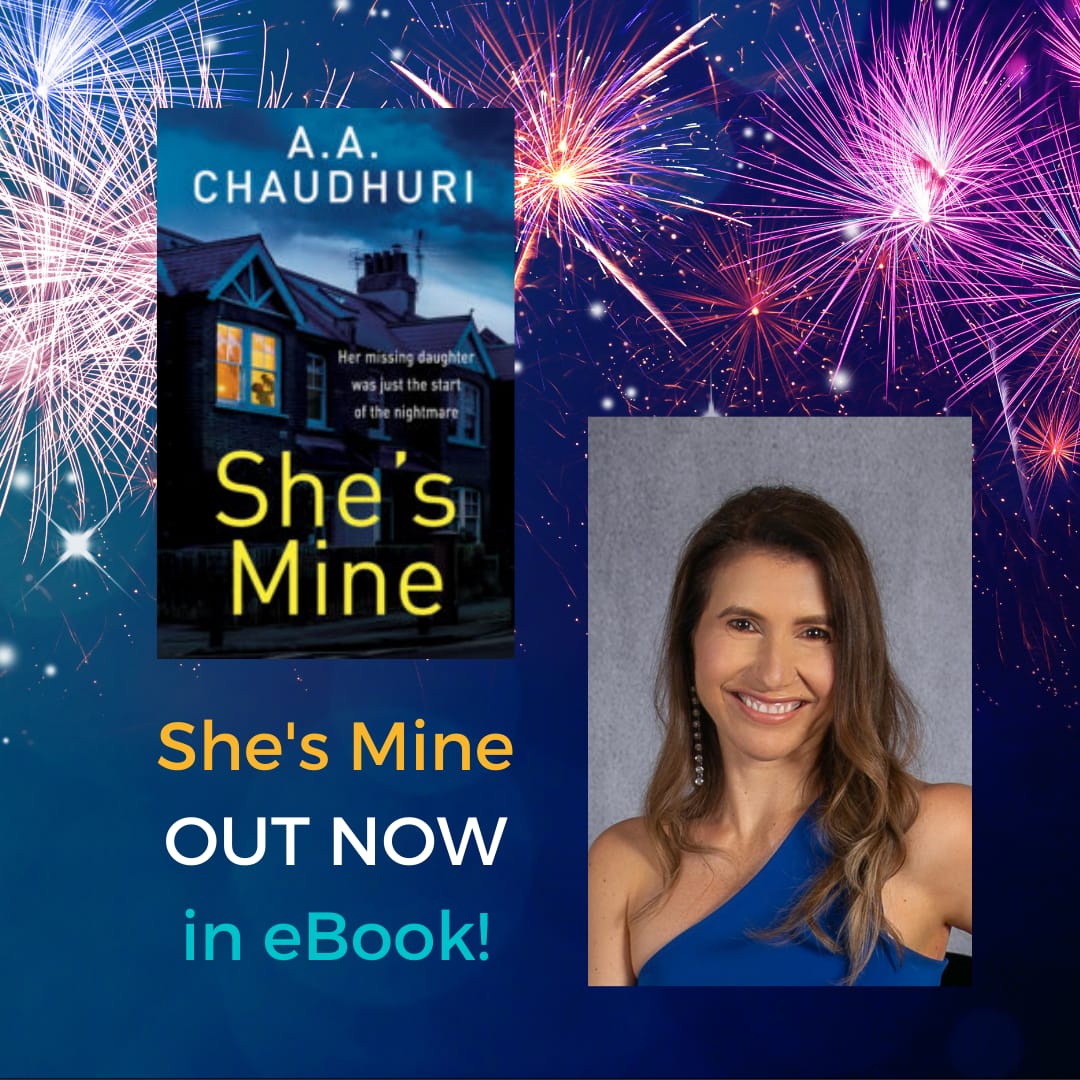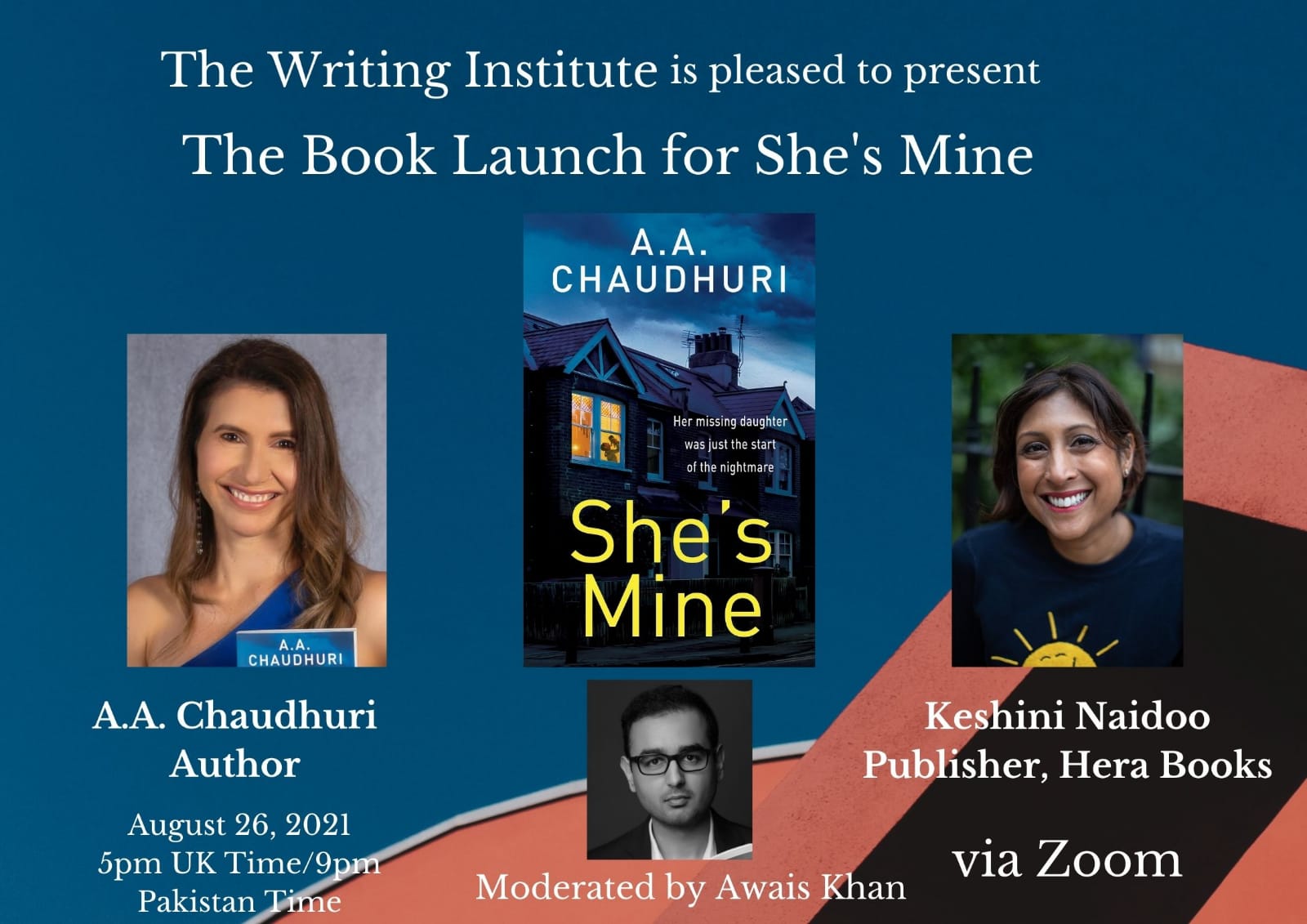 Had an amazing time at the Book Launch event for She's Mine hosted by Awais Khan, author and Director of The Writing Institute. Massive thanks to everyone who attended and asked such brilliant questions, and to my publisher, Keshini Naidoo, for her huge support.
You can watch the recording below.
Huge thanks to all the amazing bloggers who took part in the She's Mine Blog Tour to coincide with its release. So thrilled with all the amazing reviews.
Read the blogger reviews here >>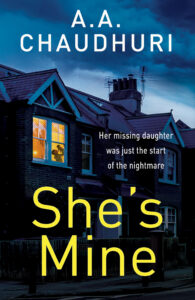 COVER REVEAL!
Thrilled to share the cover of my debut psychological thriller with Hera Books, SHE'S MINE. Out on August 18th 2021, I can't WAIT to share this book with you! Read more >>
Available to preorder from;
AMAZON   |   Kobo   |    Apple   |    Waterstone's
With the upcoming release of She's Mine, I was delighted to have contributed an article on 'The Challenges of Writing from Multiple Perspectives' to The Crime Readers' July Blog. Read the full article here >>
Was an absolute privilege to chat to the fabulous Dr Noir about my forthcoming debut psychological thriller She's Mine. Huge thanks to Jacky Collins/Newcastle Noir for inviting me, I had an amazing time!

Delighted with this fabulous feature in The Daily Times!
'AA Chaudhuri manages to pack a punch with her debut as if it's nothing...The first victim, Sarah Morrell, is found murdered in a conference room at top London law firm, Channing & Barton'  Awais Khan
A monthly instalment of the best in crime fiction, news & competitions
Read more >>
Delighted The Scribe and The Abduction audiobooks are now both available in Audio MP3 and CD via The Reading House's website.
Read more >>
Book deal secured!
EXCITING NEWS!! Absolutely delighted to announce that I've signed a two-book deal with Hera Books !
Huge thanks to my wonderful agent Annette Crossland for securing the deal. And to Sabine Edwards of Pendleton Events and Kirstie Long for all their encouragement and support.
I am over-the-moon to be working with Keshini Naidoo and Lindsey Mooney, and can't wait for the first book's release later this year!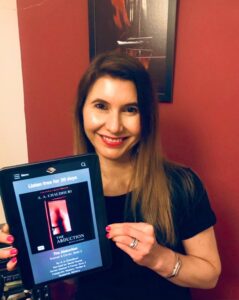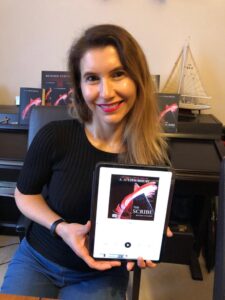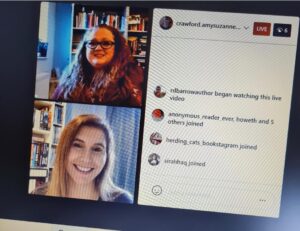 Many thanks to my fabulous audio publishers for asking such brilliant questions... read more >>
I was delighted to be invited onto the Thriller Women blog, by hosts and fellow crime writers, Penny Batchelor and EC Scullion. Thank you to these fabulous women for asking such brilliant questions. I really enjoyed answering them! ...Read more >>
As it's been a little over a year since my debut thriller, The Scribe, was published on 1 July 2019, I thought this was an opportune time to reflect on my first twelve months as a published crime author, not just because I thought it might be of interest to authors out there seeking publication, but also because it's a chance for me to look back on all the great opportunities and learning experiences I've had, as well ...Read more >>
Delighted to have had a short story published by The CWA as part of their excellent initiative to celebrate National Crime Reading month...Read my story >>
THE ABDUCTION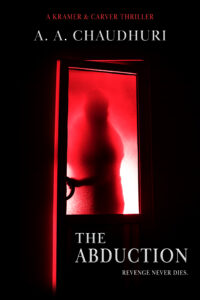 THE ABDUCTION, the sequel to THE SCRIBE.
Madeline Kramer has finally got her life back on track at top City law firm Sullivan, Blake, Monroe. But when two armed, masked men burst into a conference room one lunchtime, kidnapping a trainee and partner, Maddy's life is plunged into disarray once more... Read more >