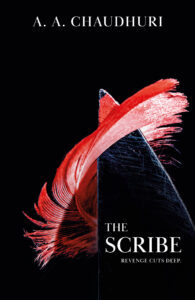 THE SCRIBE
When Madeline Kramer's colleague and former classmate is found shot dead in a meeting room, her chest inscribed with Contract, Maddy's ordered life is turned upside down... Learn more
"The Scribe is a wildly entertaining, one-of-a-kind, legal-serial-killer-thriller, sure-fire smash hit... Excellent." - Rob Parker, author of A Wanted Man.
Capital Crime Festival 2019
London's inaugural crime and thriller festival. Held at the resplendent De Vere Grand Connaught Rooms in Covent Garden, it was the perfect setting for the prestigious three-day event, showcasing a diverse array of international crime writers and CWA members who offered their unique insight on a range of fascinating crime related topics
October 2019
Last month I had a great catch-up meeting with my agent and publishers discussing plans for the forthcoming December release of my second thriller, The Abduction, the follow-up to The Scribe. Edits nearly done now, and I am so excited for the next few months. Watch this space for cover release, blog tour and other pre-release news!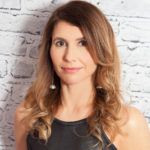 Interview with Shots Crime and Thriller Magazine
Thrilled to have done an interview for Shots Crime and Thriller Magazine alongside Awais Khan. Big thanks to crime fiction critic and commentator, Ayo Onatade, for featuring Awais Khan and me in her popular blog this week.. Read more