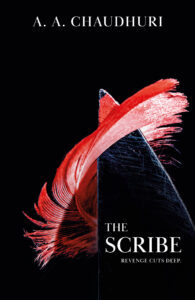 THE SCRIBE
When Madeline Kramer's colleague and former classmate is found shot dead in a meeting room, her chest inscribed with Contract, Maddy's ordered life is turned upside down... Learn more
"The Scribe is a wildly entertaining, one-of-a-kind, legal-serial-killer-thriller, sure-fire smash hit... Excellent." - Rob Parker, author of A Wanted Man.
Interview with Shots Crime and Thriller Magazine
Thrilled to have done an interview for Shots Crime and Thriller Magazine alongside Awais Khan. Big thanks to crime fiction critic and commentator, Ayo Onatade, for featuring Awais Khan and me in her popular blog this week..
Sep 2019
Absolutely thrilled that last month The SCRIBE hit #1 on Amazon Australia for Amateur Sleuth Mysteries, #1 on Amazon Canada for Women Sleuth Mysteries, and the top 10 for Amazon UK Legal Crime thrillers. Delighted that all the years of hard work have finally paid off and I can officially call myself an Amazon bestseller! Thanks to all the lovely readers out there who bought my novel!!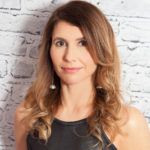 Book launch at Foyles, Charing Cross Road, London.
On Monday, 8th July, my agent, Annette Crossland of A for Authors Literary Agency, hosted a book launch party at Foyles, Charing Cross Road, to celebrate the publication of my debut novel, The Scribe