2020 has been mentally exhausting for all of us. It's rare for a crisis to affect human beings on a global scale, but there's probably not a single person on this planet who hasn't been affected by the pandemic to a greater or lesser degree. I still find that fact absolutely mind-boggling, even after nine months of living in a fashion completely alien to our innate human natures.
Like so many of us, I had high hopes for 2020. The start of a new decade, it had seemed to offer so much promise; certainly it did for me, following a stressful last quarter of 2019 in which my Dad was diagnosed with advanced prostate cancer and my mum ended up in hospital twice for an extended period of time. That, on top of getting my son through the stressful 11 plus exam process while my husband was diagnosed with double vision meaning he was unable to drive, it was a lot to deal with, and a huge test of my mental resolve.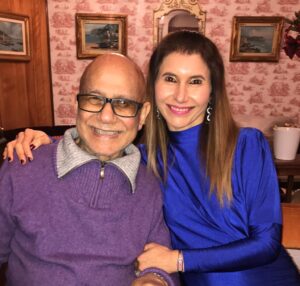 Having said that, the new year started off well. My son, who'd worked extremely hard, passed all his exams, my husband's condition was stabilised, and my Dad had so far suffered none of the more unpleasant side effects of chemotherapy. Taking my Dad to his chemotherapy sessions was also a huge eye opener. I had expected a sombre, depressing environment, but it ended up being one of the most positive, upbeat and enlightening experiences of the year for me. The courage, humour and boundless optimism of patients and staff alike astounded me, and the chance to help Dad through the toughest challenge of his life was one I readily accepted. Particularly being an only child. I am just so thankful he made it through his treatment before the chaos hit. Unlike so many, he really has been very fortunate in that respect.
Workwise, things also got off to a good start. In January I wrote a short story entitled "The Encounter" for a crime anthology my publisher, LUME BOOKS, was releasing in May. Surprisingly, I had little experience in writing short stories and so this was a new and exciting challenge for me which I jumped at, and it inspired me to write an article on short-story writing for The Crime Writers Association which coincided with the publication of the anthology in the spring. Furthermore, I was delighted by the fantastic response to my story from readers on digital book club "The Pigeonhole", some of whom suggested I might turn it into a full-length novel.
February was also a good month. I was invited to take part in a fun, exciting, innovative book event - "Read-dating" - by the fabulous Lara Marshall at Uxbridge library with my good friend Awais Khan, along with many other fantastic authors, where I did my first radio interview, interacted with some of the most passionately committed readers I've ever met, as well as selling and signing some books. So far so good. The new year was going well and meeting up with my agent towards the end of February we felt optimistic for my latest book – a dark psychological thriller - going out on submission, and all the other exciting book events planned.
Taking my Dad to his sixth and last chemo in early March 2020, I had breathed a sigh of relief for him that his treatment was over. He'd been so brave and responded so well to the treatment, and all I could think about were the many things we could now look forward to – my son's end of year 6 celebrations, summer holidays and spending quality time with Dad.
But then came lockdown. How wrong I was. Not only did this lead to a serious decline in my mother's mental health, causing her to end up in hospital for the third time in less than six months and then a care home from May to November which involved all manner of calls with doctors and social workers, I wasn't able to spend precious time with Dad who, at 81, was forced to shield at home alone. It really really sucked. What with that, the pressures of trying to work whilst home-schooling my children and keeping their spirits up, not to mention the book industry turned on its feet and not being able to meet up with my agent and girlfriends, I'll admit there were times when I feared for my own mental health. More recently, I've felt the strain once again, after my mum was taken back into hospital in early November, where she has been throughout the Christmas period (having been diagnosed with Alzheimer's) and still is as I write this blog; something I try not to dwell on too much because it's just too depressing even though I know she's in good hands.
But actually, as I look back on the year, I realise it hasn't ALL been bad, that there have actually been many positive moments since the pandemic kicked off, and that although this is the first year since I started writing full-time in 2009, that I haven't managed to complete a new book, I'm actually proud of what I have achieved all things considering. And that's largely owing to the support of my family and close friends, and those in the writing community who've kept my spirits up and given me something positive to focus on when life seemed to be closing in on me.
What's really stood out for me is the way in which writers, publishers, agents, bloggers, literally everyone who's a part of the writing community, have rallied round each other in what has been one of the most difficult years in living memory; not giving up or lying down in a corner feeling sorry for themselves, but making the most of opportunities that wouldn't have been possible in the non-digital age. Zoom calls, podcasts, online short stories, insta interviews, author videos, to name but a few. Rather than compete with or be envious of one another's success, we have supported and championed each other and, ironically, strengthened and widened our contacts within the industry, rather than watch them fold and disintegrate. As with so many industries – education, theatre, TV to name but a few – the pandemic has forced our industry to find new, dynamic and innovative ways to reach out to people and bolster one another. I may not have managed to finish a new book this year, but I have edited and refined two as yet unpublished books and that in itself has given me a great sense of achievement and I hope more than anything they will be well received. I have also found value and satisfaction in other previously untested waters. For example, exploring and learning new skills I would perhaps never have contemplated before the virus came about.
In late March, for example, LUME invited me to record myself reading an extract from The Encounter which was aired on their Instagram video channel as a promotional tool. I've never been the most technically proficient of people, or thought of myself as a complete natural on camera, and so it ended up being a great learning opportunity and a major confidence booster.
The CWA is another shining example of rising to the challenges of the pandemic and giving their members opportunities to keep themselves current and showcase their work and talent in ways we'd previous never considered because there would have been festivals, live launches and book signings to attend. This year I've had two short stories published on the CWA's website, one in May entitled "The Black Out" as part of an initiative to celebrate national crime reading month, another in December entitled "The Christmas Samaritan" as part of their free Christmas stories collection. In addition, back in April I took part in the CWA's Crime Writers in Residence initiative, where the CWA invited their author members to produce short videos filming themselves in their working environment and talking about life as a writer at home during lockdown. Again, it was such a brilliant idea and gave me the chance to connect with more readers, tell them about my books and those of fellow members I greatly admire. Added to that, it taught me patience, and a new admiration for those who spend their lives in front of a camera who, like me, don't get it right on the first take!
Another notable moment for me was THE ABDUCTION gaining three bestseller tags in Australia towards the end of June, following similar success for THE SCRIBE in Australia and Canada in 2019. I've been so thrilled that readers appear to have enjoyed THE ABDUCTION as much, if not more than THE SCRIBE, and so grateful to them for posting such fantastic reviews and recommending both books to fellow readers.
July marked my one-year anniversary of being a published author, and so it seemed a pertinent time to write an article for my blog reflecting on the year and what I had learnt. Again, I suppose being at home gave me time to reflect more deeply on the previous twelve months, and it was heartening to receive so many lovely comments on the piece, as well as look back on great moments like holding my book for the first time and launching THE SCRIBE at Foyles, London, alongside Awais Khan's IN THE COMPANY OF STRANGERS.
Towards the latter half of 2020, I was also lucky enough to be given the opportunity to give three author interviews. The first was in August, with the wonderful Danielle Price, for her blog, The Reading Closet. Not only is Danielle one of the most well-read, hard-working people in the industry I know, she is also the kindest, most thoughtful of people and deserves all the success in the world. Being interviewed by her was a lot of fun because she asked such a brilliant mix of questions, and I'll always be grateful for the opportunity. I'm also thankful to E C Scullion and Penny Batchelor for the chance to be interviewed by them for their Thriller Women blog. Not only are they fantastic writers, I admire them greatly for setting up such a brilliant initiative and giving female writers a voice and the chance to reach out to wider audiences. I loved answering their questions, and was so impressed by their professionalism and natural flair for connecting with readers and authors alike. Finally, huge thanks to my audio publishers, Isis Audio, for producing a special feature on me last month. When my agent, Annette Crossland, rang me in late September to tell me Isis had offered to buy the audio rights to THE SCRIBE and THE ABDUCTION, I was bouncing off the walls. After months of personal stress, and some disappointment with another book out on submission which I had put a LOT of work into, it was the best feeling in the world, and the boost I needed. Getting my first mention in BookBrunch was also the icing on the cake!
There are so many people in the industry who've supported me through my darkest moments this year. So many bloggers, book lovers and authors, who've championed my books and written fantastic reviews which make all the hard work worthwhile.
But four in particular stand out. My agent, Annette Crossland, for being a friend throughout as well as an agent, for always listening, always bolstering and believing in me and making me laugh. Danielle Price, whose selfless support and boundless enthusiasm for my books has meant the absolute world and kept my confidence up. Surjit Parekh, whose generous support and tireless promotion of my books, as well as countless other authors, is truly remarkable and hugely appreciated. And finally, Awais Khan. One of the smartest, kindest, funniest people I know. Since we launched our debut novels back in July 2019, he's always been there to listen and make me laugh, and I feel blessed to have made such a genuine friend at this stage of my life. I was so honoured to be his first guest on Talking Books and Publishing with Awais Khan, a live Instagram chat show he launched in April, and which featured a glittering array of guests from the writing world. It was another example of innovation in the face of adversity and gave me the chance to talk about life as a crime writer and extend my readership.
I feel bad that I haven't managed to read as many books as I would have liked to this year, particularly given the talent out there and the support I have received, or attend as many online author events, but the pressures of family and my mum's ill-health meant I genuinely didn't have enough hours in the day. I hope people understand that I really have tried my best, that I wasn't being rude or didn't care and that I hope to do better next year.
In summary, although it has, without question, been the most mentally draining year of my life, and we don't know exactly what 2021 has in store, having made it through the last twelve months, I have to believe I am strong enough to face whatever awaits us. And so I look forward to 2021 with a sense of optimism that, with vaccines being rolled out, things can only get better and that happier times await us all.