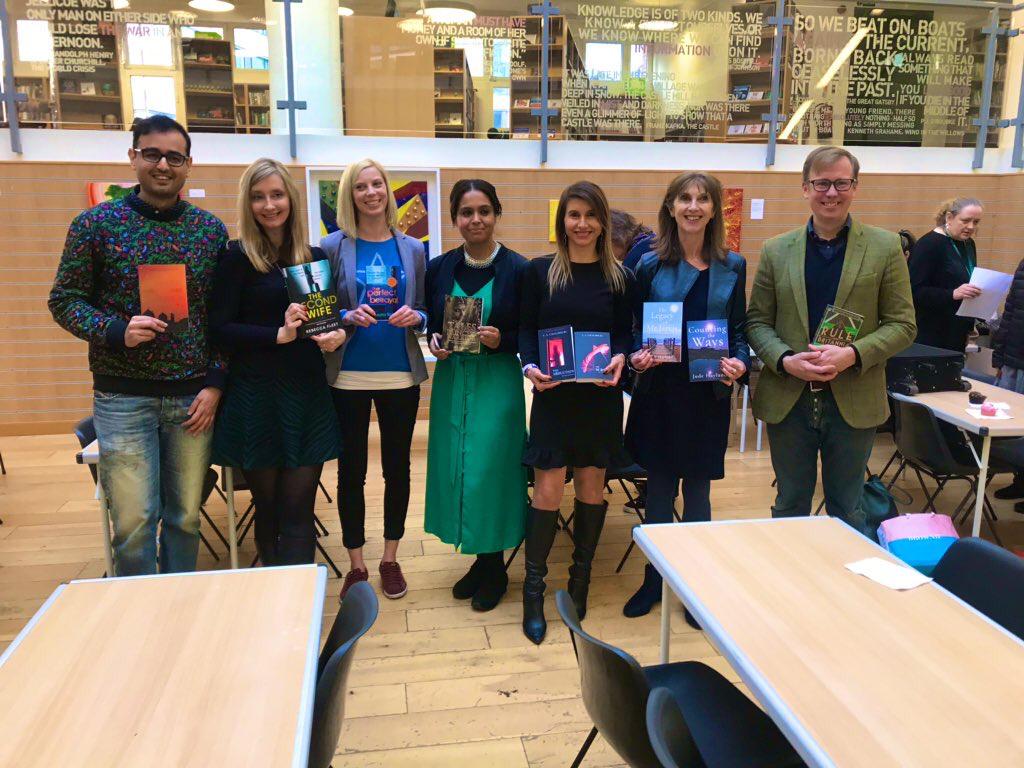 On 1st February I was fortunate enough to be one of ten authors invited to participate in a one-of-a-kind "read-dating" event at Uxbridge Central Library. A play on speed-dating, this unique packed out event was organised by the lovely and brilliant Libraries Group Manager, Lara Marshall, and was tremendous fun from start to finish.
The format was simple yet highly effective. There were nine tables of readers and we authors spent ten minutes with each of them, pitching and chatting about our books, and the writing process in general. After our ten minutes was up, a bell was rung, at which point the authors moved in an anti-clockwise direction to the next table. It was an absolute pleasure and delight to chat to so many enthusiastic book lovers, all of whom took such genuine interest in our books and were hugely supportive.
Once the 90 minutes was up, readers then had the opportunity to purchase our books and I was delighted to be able to sign several copies.
Huge thanks to Lara Marshall, Uxbridge Library and Hillingdon Libraries for staging such a wonderful event, and to all the fabulous readers who attended and helped make it a roaring success!